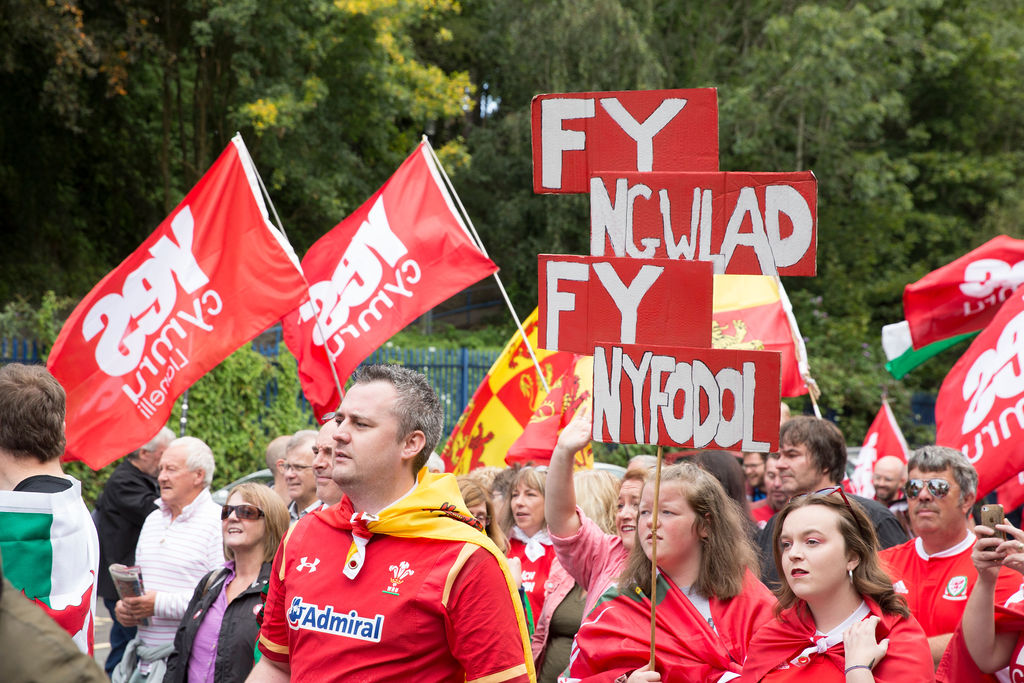 We must remember why we are fighting for independence
// = do_shortcode ('[in-content-square]')?>
Rhys ab Owen MS, Plaid Cymru spokesperson for the constitution
As of this writing, almost a third of Welsh children live in poverty.
Let it flow.
200,000 children in Wales living in absolute poverty.
A damning indictment of the Westminster legacy. If that isn't a reason to fight for Welsh independence, I don't know what is.
For Plaid Cymru, it was never about independence for independence, but rather for the thousands of families whose futures depend on Wales becoming a fairer, more prosperous and more equal nation.
It was true before the election and it is true now.
Wales' independence remains our long-term raison d'être simply because we want to make people's lives better.
This brighter future will not be served by being a member of an unequal nation.
An unequal nation where universal credit payments given to support the most vulnerable are expected to be cut by £ 20.
An unequal nation where we don't have the government we vote for.
An unequal nation where the cost of living goes up while people's incomes go down.
An unequal nation where the Conservative Westminster government continues to undermine Wales and our Senedd.
An unequal nation where the gap between rich and poor is widening.
An unequal nation where most of the wealth is centralized in one city – London.
An uneven nation where Welsh taxpayers' money is spent to pay for expensive projects like HS2 that will never benefit us, while projects like the electrification of our railways or the tidal lagoon of Swansea Bay are scrapped.
An uneven nation where Westminster pals stumble from one mismanaged crisis to another – the coronavirus pandemic, questionable trade deals, Afghanistan.
But if Wales were to become independent, we would not be bound by such inequalities.
We would get the government we voted for every time.
We would have the power to control our economy and make it prosper.
We would have the power to make our own decisions about our future.
We would have the power to implement real changes for the benefit of the most vulnerable in our communities.
I have no doubt we could do it.
Advantage
Wales's GDP is around £ 73 billion (2018), making Wales the 70th richest country in the world, out of around 200 independent countries. Wales' GDP per capita is approx. £ 21,000 (2018), the 36th highest in the world (out of around 200), meaning Wales has higher wages on average than Portugal, Spain, the Czech Republic and Greece.
Globally, Wales is therefore relatively wealthy.
Our per capita tax revenue is higher than New Zealand's.
In an article published in early 2020, Professor Mark Barry of Cardiff University dismissed the idea that Wales might be too poor or too small to be independent. If that were true, he said, Wales would be unique, the only place on earth where an independent country of three million people couldn't survive.
The key question is whether our economy and our well-being are best served by the Westminster elite, or by something more common across the world – i.e. taking control of our affairs by as an independent nation.
We are also an energy rich country with 15 percent of all of Europe's tidal power.
We already export twice as much electricity as we consume and are the 6th largest exporter of electricity in the world.
We could do more, but Westminster consistently fails to invest in Welsh projects such as the tidal lagoon at Swansea Bay, which would generate even greater economic benefits for the country.
An independent Wales would not have to wait for the Westminster government to fund our 'green' projects and we would be free to take advantage of record interest rates to boost our economy and invest in green energy projects.
We could make full use of our wonderful natural resources which could generate significant tax and revenue revenues for the Welsh nation.
Belief
And transport too? In terms of transport, the UK has seriously failed Wales.
Wales has 11% of the UK rail network but only 1% of investment in recent years.
Per capita transport spending in Wales is less than half that in London, which has seen a succession of multibillion-pound rail projects over the past decades.
Welsh taxpayers are contributing billions to HS2 despite the damaging effects on the Welsh economy. During this time there will be no rail link from Carmarthen to Aberystwyth or Aberystwyth to Bangor – we will still have to cross England to go from south to north Wales.
We could also develop a metro for Swansea Bay and the Western Valleys, but the Westminster government is simply not providing a fair share of the funding to make it happen.
Investing in infrastructure is essential to improve economic performance. It's time for Wales to take full control of our transport infrastructure with the freedom to invest and prioritize our infrastructure.
I truly believe Wales can be independent, and we would all be better off for it.
So whether we are all walking under one banner or engaging in conversations on social media, we need to take that energy and belief that we have in an independent Wales and translate it into conversations with our compatriots – street by street, community by community, to those who remain uncertain or nervous about independence but are ready to listen.
Independence is possible. Independence can happen. Independence is the norm. It is time for Wales to join the international scene.