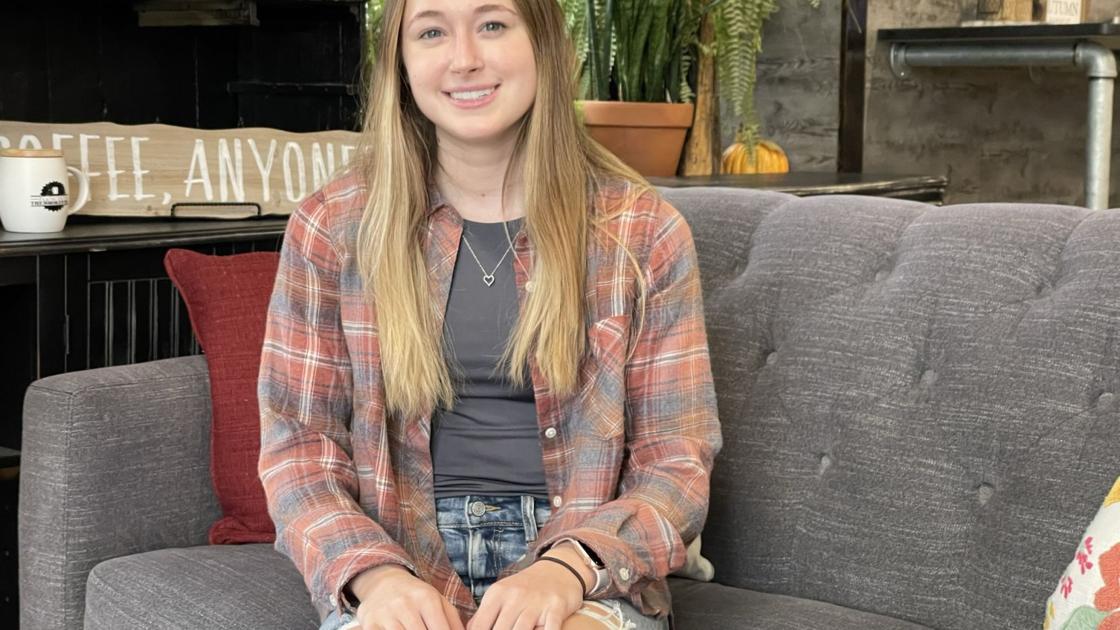 WATCH NOW: "She's Always Smiling" – Stock Brings Leadership and Positivity to School, Teams | Local
Editor's Note: "Leaders of Tomorrow" is a weekly series that features local youth doing good things in the community and leading by example. Be sure to watch the video with this story on our website, columbustelegram.com. You can also view previously published articles in this series at columbustelegram.com.
Macy Stock gives off positive energy everywhere she goes, whether it's in the halls of Lakeview High School, at athletic competitions, or in the community of Columbus.
The 18-year-old is involved in athletics, cheerleading and dancing at school. She is a senior class officer, president of the National Honor Society, co-editor of the yearbook, vice president of Future Business Leaders of America, and a reporter for the student council.
Outside of school, Stock participates in the VolunTEEN program at the Columbus Community Hospital and the Revolution program at the Center for Survivors.
Revolution is made up of teenagers from three high schools in Columbus; they go to different schools across the state to raise awareness about dating violence and sexual assault. The revolution has two components: there is a community component and a theater component in which teens stage dating violence scenarios. Stock said she's involved in the theater side.
In addition, she is a graduate of Youth Leadership Columbus, where high school students participate in tours and panel discussions. The program aims to inspire and train future leaders of Columbus.
Stock is also a senior member of Barb's School of Dance Company and attended the BLAST Summer Camp.
Stock said she likes to keep busy.
"I love the way you can meet a lot of new people and I feel like when you do all of that you kind of learn to communicate with other people which you are going to use throughout your life. "she said. "And also, it gives you those leadership skills. You learn a lot.
Stock cheerleader coach Tami Divis praised the leadership and enthusiasm she brings to the team.
"She is a very positive person and she knows how to bring everyone together and work as a team," said Divis. "With the support team, they had an impact on our student body, our student body. They really try to get the crowd moving and involve our students, which I think has been great for them. It helps our school and our school spirit.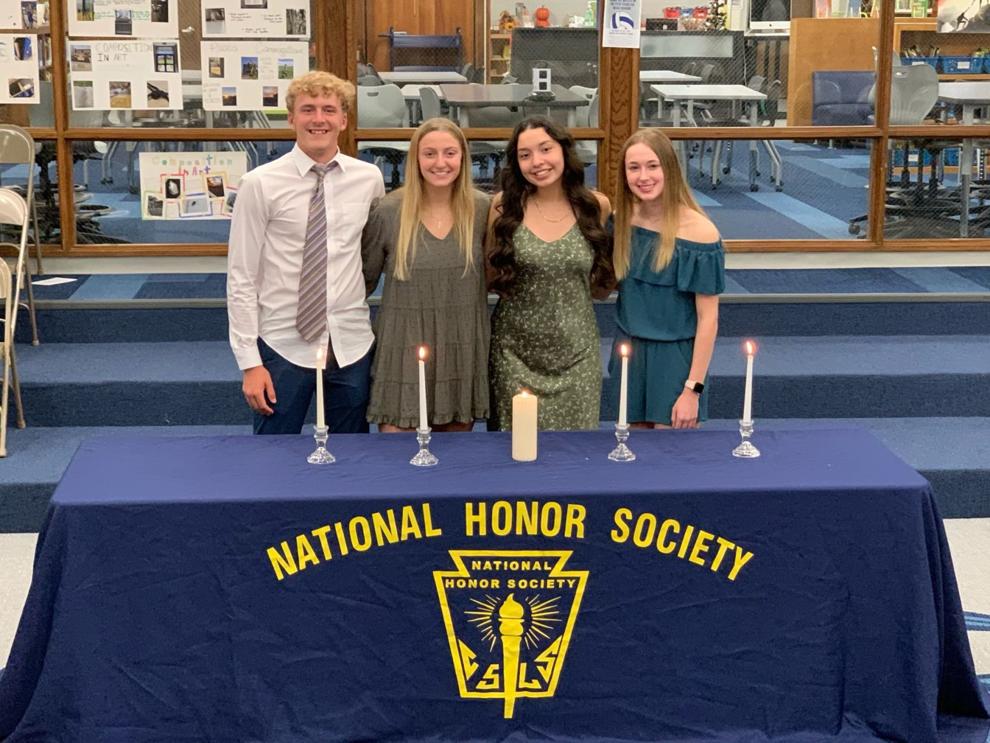 "She is definitely an asset to our team and we are lucky to have her.
Lakeview girls' head coach TJ Nielsen said Stock is a good influence on her teammates.
"She treats others with great respect, she always has a smile on her face," Nielsen said. "She is obviously what you would call a leader."
Nielsen also described her as a disciplined and trainable athlete who has a positive attitude and a good work ethic.
WATCH NOW: Lasso loves helping his community
Stock had a successful track season last year, he added, and she is motivated to continue doing so for her final year of high school.
"Macy is a very explosive and dynamic sprinter, and she obviously qualified (to clarify) in the 100 and 200 last year," said Nielsen. "She's very motivated right now to come back and I think she's also very motivated to qualify in the relays next year. She is also our anchor point on our (relay 400) and one of our best legs on our (relay 1600) as well. She is an integral part of our team.
The experiences she received from various activities turned her into a better person, Stock said.
"As I'm involved in a lot of different things, it kind of complemented the fact that I know all kinds of different people, I feel like I can communicate better with others," he said. she adds.
Stock said she danced from a young age and was part of the competition team at Barb's School of Dance.
"I love learning the choreography and being able to understand it, I feel accomplished," Stock said. "Going to the competitions and the awards that we get, it really makes me feel good, like I'm part of the team that was able to finish this."
The senior from Lakeview, who is the daughter of Jim and Shayla Stock, has indicated that she wants to enter primary education.
"I moved on with what I wanted to do, but I always went back to teaching," Stock said. "When I was younger, that's what I wanted to do. I love little kids and being able to help them in a way and watch them learn, I think that's really cool.
WATCH NOW: Tessendorf lends a helping hand on and off the pitch
Overall, Nielsen added, Stock is a good person to be around.
"The best thing about Macy's would be that she's a great person overall," he said. "… She's always in a good mood, she tries to help others and you can see that she is very selfless and always puts the team first.
Hannah Schrodt is the editor-in-chief of the Columbus Telegram. Contact her by email at hannah.schrodt@lee.net.