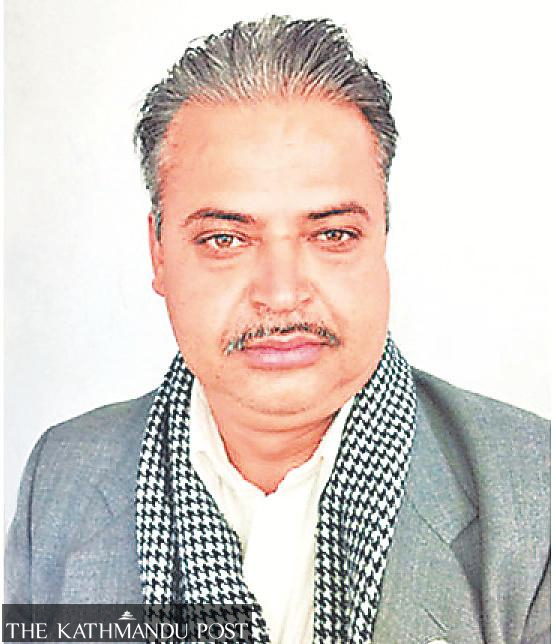 UML leader Balkrishna Dhungel dies in bathroom accident
CPN-UML leader Balkrishna Dhungel was found dead in the bathroom of his residence at Kandaghari in Kathmandu on Saturday.
He died after slipping on the bathroom floor, said Bharat Bahadur Bohara, the Kathmandu police chief.
Dhungel was elected a member of the Constituent Assembly in 2008 with the Maoist ticket.
When the then Communist Party of Nepal, formed after the merger between CPN-UML and CPN (Maoist Center), was invalidated by a Supreme Court order, Dhungel opted to stay with the UML.
Dhungel, a former rebel, lived a controversial and troubled life. The Supreme Court found him guilty of murdering Ujjan Kumar Shrestha of Okhaldhunga in 1998. The Okhaldhunga District Court in 2004 found Dhungel guilty of the murder and sentenced him to life imprisonment, but in 2006 , Rajbiraj Court of Appeal gave him a free kick.
After the Maoists joined mainstream politics following the Comprehensive Peace Agreement, Dhungel won a Constituent Assembly seat in 2008 in Okhaldhunga.
In 2010, the Supreme Court overturned the decision of the Rajbiraj Court of Appeal to uphold the verdict of the Okhaldhunga District Court.
Despite the high court's verdict, Dhungel got away with it unscathed. A writ petition has been filed against the incumbent police chief in the Supreme Court, accusing the police leadership of not enforcing the order.
Then the court asked the police to arrest Dhungel and bring him to court.
Following this order, the Nepal Police Central Bureau of Investigation arrested Dhungel in 2017. The court sent him to Dillibazar prison in October 2017.
In 2018, he was released from prison after being granted a presidential pardon.
The government had recommended Dhungel's clemency to the president saying he had served 40% of his sentence and met the criteria for a pardon.
Previously, the government led by Baburam Bhattarai in November 2011 recommended presidential clemency for him, but this was rejected by the court.
Dhungel and Maoist leaders had insisted that his case be investigated by transitional justice bodies "because the case was part of the Maoist insurgency". However, the lawyers argued that this was an individual murder case and should be dealt with in the ordinary court.
The UML general convention held last year elected Dhungel as a member of the political bureau.