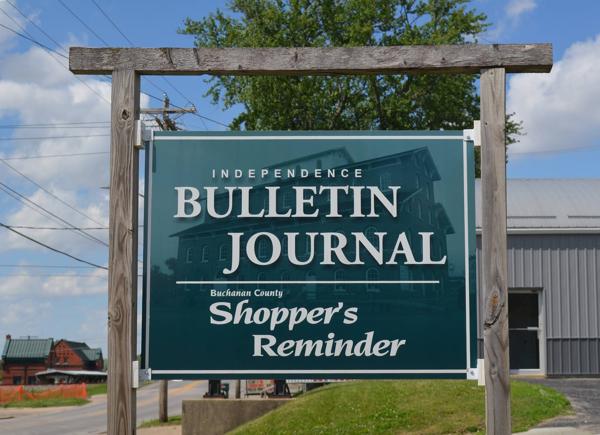 THE MUSTANGS STAY PERFECT – BEAT THE CARDINALS AND THE TROJANS | Independence Bulletin Journal
INDEPENDENCE – The Independence Girls tennis team defeated Maquoketa and South Tama last week to improve their record to 5-0.
Independence beat Maquoketa 8-1 on Thursday then took on South Tama 9-0 on Friday. The only loss to Maquoketa was at No. 6 where sophomore Marie Gorman lost a hard fought battle, 8-9 (losing 14-16 in the tiebreaker). Head coach David Morkel noted that Marie fell behind early in her match, but never gave up and came close to taking the win.
"I was proud of her fight until the end," coach Morkel said, "She set a good example for the team to play hard and never give up."
Coach Morkel really likes what he's seeing from all of his players right now.
"We are playing tennis smart and think we have improved our concentration during matches," added coach Morkel.
Some impressive singles records are #4 Keely Post and #5 Brooklyn Williamson. Both remain undefeated with a 5-0 record. 1 Shanna Kleve is also 4-1 in singles action, winning her last four matches. Also admirable in doubles, #2 Addi Bailey/Brooke Williamson is 4-1, while #3 Keely Post/Lauren Hamilton is 4-0 this season.
"I'm happy with the way we're playing as a team," said coach Morkel, "I see a good effort from all the players."
#1 Indee Shanna Kleve defeated Jenna Wiebenga Maq. 8-4.
#2 Indee Taryn Nolting defeated Laney Hafner Maq. 8-6.
#3 Indee Addi Bailey defeated Tessa McCutcheon 8-3.
#4 Indee Keely Post defeated Izzy Yoder Maq. 8-0.
#5 Indee Brooklyn Williamson defeated Grace Coyle Maq. 8-0.
#6 Marie Gorman lost to Briley Miller Maq. 8-9 (TB 14-16).
#1) Shanna Kleve/Tarryn Nolting beat Wiebenga/Haffner 8-6.
#2) Addi Bailey/Brooklyn Williamson beat McCutchen/Yoder 8-4.
#3) Keely Post/Lauren Hamilton beat Coyle/Miller 8-4.
Independence 9 South Tama 0.
#1) Shanna Kleve beat (ST) Grace Novotony 8-2.
#2) Taryn Nolting beat (ST) Alondra Bolonos Lupian 8-0.
#3) Addi Bailey beat (ST) Kara Nachazel 8-0.
#4) Keely Post beat (ST) Brooke Hitchcock 8-0.
#5 Brooklyn Williamson beat Hannah Houghton 8-0.
#6) Marie Gorman defeated Katie Husak 8-0.
#1) S. Klève/T. Nolting beat Novotony/Lupian 8-0.
#2) A.Bailey/B. Williamson beat Nachazel/Husak 8-0.
#3) K. Post/L.Hamilton defeated Hitchcock/Houghton 8-0.