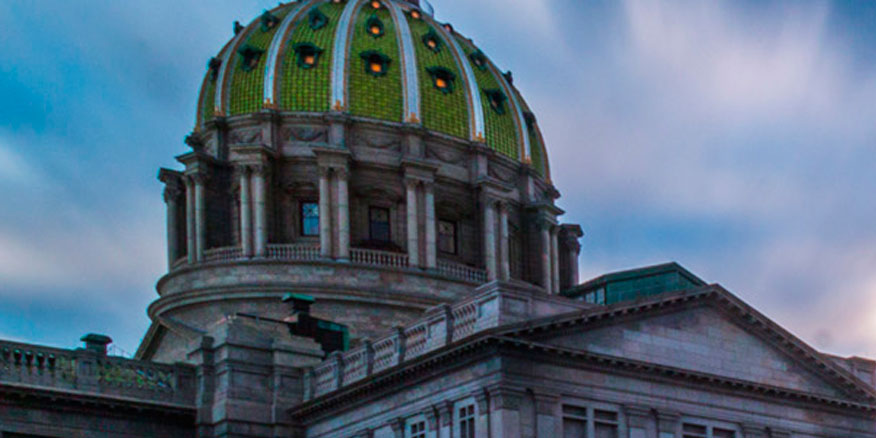 Senate Majority Leader Kim Ward issues statement on Senate efforts to override Governor's RGGI carbon tax veto on Pennsylvanians
HARRISBURG – Pennsylvania Senate Majority Leader Kim Ward (R-Westmoreland) today issued the following statement regarding support for the Senate's efforts to override the Governor's Regional Initiative carbon tax veto on greenhouse gases (RGGI) imposed on Pennsylvanians.
"It is simply absurd that we are initiating a tax increase on Pennsylvanians and our Commonwealth's energy resources at a time of skyrocketing inflation and gas prices. We are trying to help Pennsylvanians manage the economic fallout from COVID-19, not to mention the effects of the current situation around the world. Instead, Pennsylvania Democrats voted to raise Pennsylvanians' electricity bills by 30%, eliminate 22,000 local jobs, and raise the cost of everyday goods without any significant environmental benefits. The fight against the RGGI carbon tax will continue in court. It could have been a bipartisan slam dunk effort for Pennsylvanians to overturn the governor's unilateral decision for Pennsylvania to join RGGI. Preventing Pennsylvania from joining the RGGI would have helped build on a foundation launched in the last budget session to position our Commonwealth's economy for prosperity by helping to free up Pennsylvanians' greatest energy assets while lowering energy prices. energy and consumption.
"No other state in the country is better positioned than Pennsylvania to rebound from this economic downturn. To do this, we must not raise taxes on Pennsylvanians and instead focus on our states' greatest assets to regenerate our economy, including agriculture, education and energy, while responding to the climate. business and labor demands of our state.
"Pennsylvania is the second largest producer of natural gas and the third largest producer of energy. There's no excuse why Pennsylvania shouldn't help our nation and Commonwealth become energy independent while making Pennsylvanians prosperous.
Contact: Erica Clayton Wright, ewright@pasen.gov, (412) 334-4856.