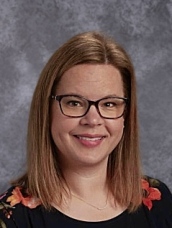 Sartell educator honored as emerging leader
by Mike Knaak
news@thenewsleaders.com
Sartell-St. Stephen School District's curriculum coordinator, Megan Rogholt, has been named one of 10 Emerging Leaders by the Minnesota Association for Curriculum Supervision and Development.
Minnesota ASCD empowers educators to achieve excellence in learning, teaching, and leading so that every child is healthy, safe, engaged, supported, and challenged. The Emerging Leaders program is designed to promote collaborative learning and sharing, create leadership opportunities, and connect with national ASCD authors.
Rogholt joined the Sartell-St. school district in Stephen last summer. She has 21 years of experience in education as a classroom teacher, educational coach, director of early childhood education and teacher in higher education. Rogholt holds a bachelor's degree in early childhood education, a master's degree in K-12 education with a focus on literacy, and a doctorate in educational leadership and administration.
"Dr. Rogholt is an extremely talented educator, collaborator and leader. The entire Sartell-St. Stephen community is proud of his achievement," Superintendent Jeff Ridlehoover said in a statement.