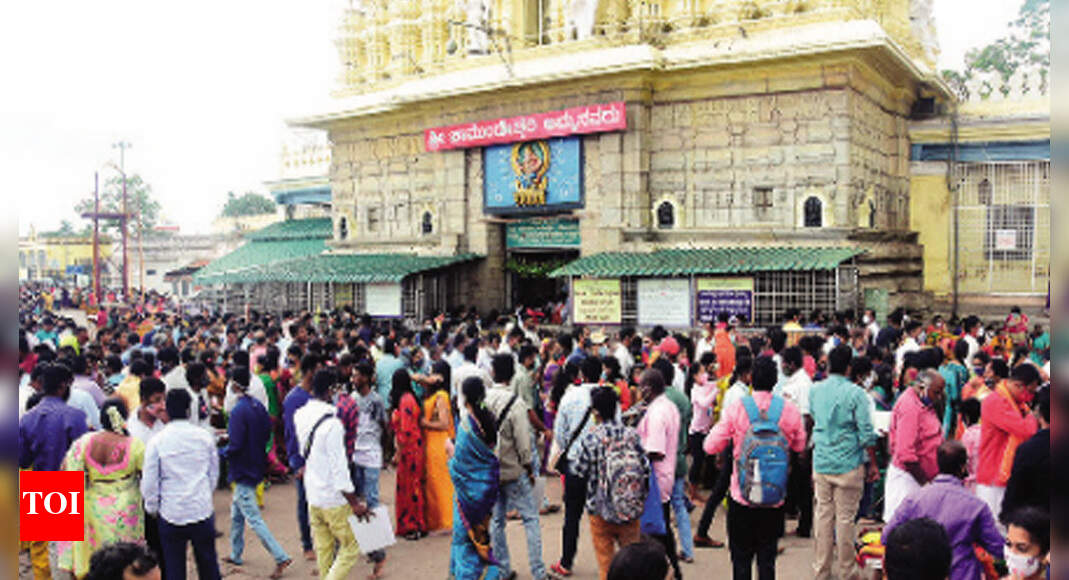 Rigorous Testing Helps Keep Mysuru Positivity Rate Below 1% | Mysore News
MYSURU: While other southern districts are seeing an increase in positive Covid-19 cases, Mysuru's positivity rate hovers below 1%. The district administration's strategy of testing an average of 10,000 people per day is now useful. Among the tests carried out at 95%, there is the RT-PCR.
According to data from the District War Room, on August 2, 10,918 samples were tested and the
positivity
rate was 0.93%. On August 1, 9,642 tests were performed and the positivity rate was 1.52%. As of July 29, 8,537 tests were performed and the positivity rate was 1.83%. On July 28, 11,652 tests were performed and the positivity rate was 0.79%.
According to the district's Covid-19 bulletin, less than 6,000 tests were performed on July 30 and 31 alone. Among the tests, the greatest number of tests are the RTPCR which give better results. For example, on August 1, rapid antigen tests (RATs) made up only 5% of total tests.
Mysuru DC Bagadi Gautham said: "It is better to test more so that we are ahead of the game."
According to data, in the second wave of Covid-19, July saw the lowest number of cases and deaths to date after 6,253 new cases and 128 deaths reported in the district. The highest deaths were reported in June while May saw a large number of new cases.
Meanwhile, the pressure on the district administration in terms of
positive cases
in the taluks has also diminished. Only Mysuru town and Periyapatna taluk have triple-digit
active cases
. According to the district war room report, T Narasipura has eight cases, HD Kote 34, Nanjangud 49, KR Nagar 80, Mysuru taluk 86, Hunsur 96 cases, Periyapatna 299 and Mysuru city has 735 active cases.