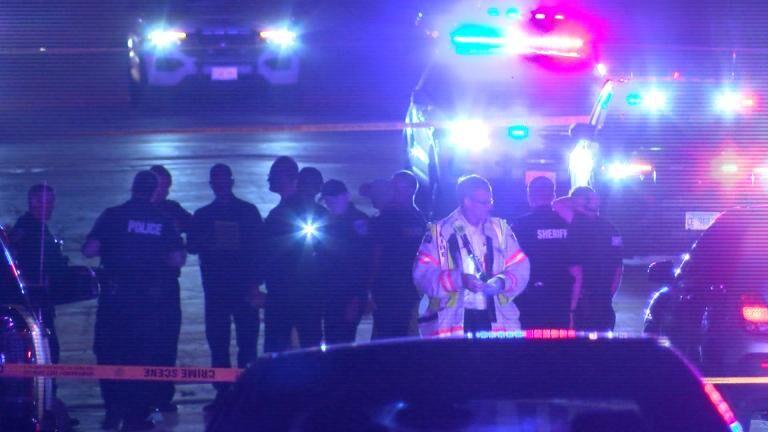 Police: The victim of a bullet in the shooting on Independence Avenue dies of his injuries | Crime and courts
ROCKFORD (WREX) – Rockford Police said one of four people shot dead on Independence Avenue Tuesday night died of his injuries.
Police sent out a press release with the update on Wednesday afternoon. Police did not identify the man, but said he was 38 years old. A 36-year-old man also suffered life-threatening injuries, police said.
Two other people suffered "serious" injuries, police said.
The shooting occurred in the 400 block of Independence Avenue around 9 p.m. Tuesday. Four people were shot dead, police said.
The shooting on Independence Avenue was the third in a three-hour period on Tuesday.
The first shooting occurred around 6:45 p.m. in the vicinity of Jonathan Ave. and N. Rockton Ave., a few blocks north of the Mercyhealth Rockton campus. Police say a 28-year-old man died as a result of the shooting. His name has not been released at this time.
The second shooting occurred at approximately 7:35 p.m. in the 2200 block of Sherman Avenue. Police said a 16-year-old boy was shot in the thigh. A suspect, Tyree Isom, 19, has been taken into custody, police say.
A total of six people were shot dead at three different locations over a three-hour period and two people died as a result of the shooting.
In an impromptu press conference during the Independence Avenue shooting, Rockford Police Chief Carla Redd said the violence must stop.
"It's quite frustrating to see the level of violence continue in the city," Redd said. "This is Rockford, it is not who we are and we will try to restore peace to our city."
We will continue to provide updates as they become available.