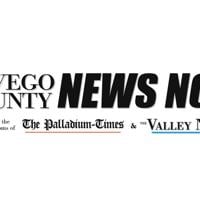 Oswego County Daily Positivity Rate Reaches 12.9% | News
OSWEGO COUNTY – The Oswego County Health Department has increased reporting of COVID-19 this week due to the recent increase in positive cases.
Full weekly reports will continue to be released on Monday, while reports on testing, new cases and positivity rates will now be released Tuesday through Friday.
In Wednesday's report, reflecting data collected on Tuesday, December 21, 889 people were tested on Tuesday with 116 new positive cases, a positivity rate of 12.9%.
County health officials are urging residents to take action now to prevent the spread of COVID-19:
• Get vaccinated if you are able.
• Wear a face mask in public spaces you visit or frequent, where you work, or in crowded outdoor areas, regardless of your immunization status.
• Stay home if you are sick and keep your children home if they are sick.
• Social distancing when possible.
• Wash your hands often.
• Track what COVID-19 prevention measures local businesses and workplaces may have in place.
For more information, visit the Oswego County Health Department COVID-19 page at health.oswegocounty.com/covid-19 or call its COVID-19 hotline at 315-349-3330. The opening hours of the hotline will be limited during the Christmas and New Years holidays. It will be open from 8:30 a.m. to 12:30 p.m. on weekdays only. It will be closed on December 24 and 25, and on December 31 and January 1.
Under New York State Public Health Act, the Oswego County Department of Health is the local public health authority regarding the response to the COVID-19 pandemic in County of Oswego. The Oswego County Department of Health is working closely with the New York State Department of Health regarding COVID-19 surveillance, response and reporting.