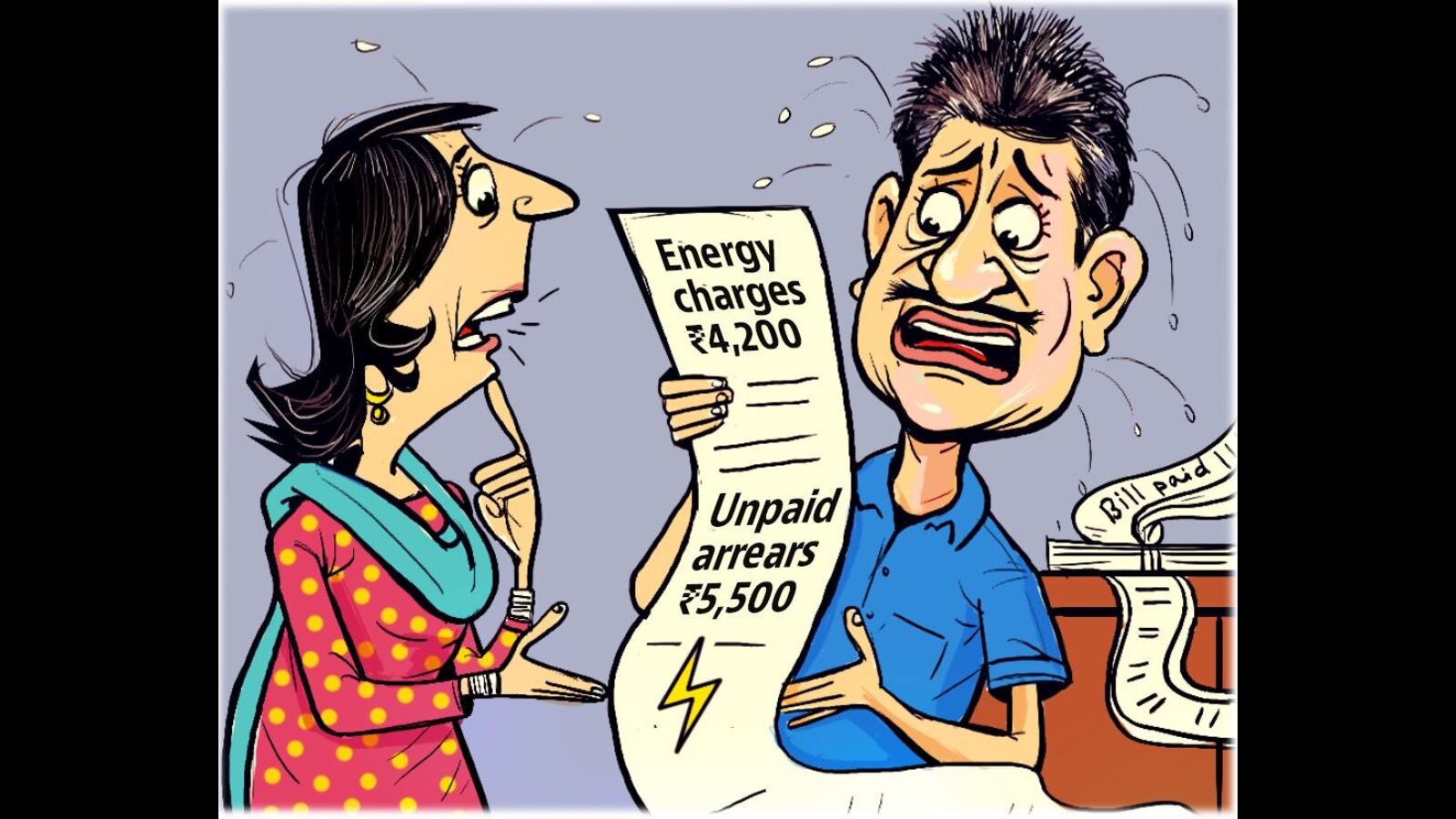 Mysterious electricity bill arrears worry Mohali residents
Expecting zero electricity bills from July as announced by Punjab Chief Minister Bhagwant Mann, domestic consumers in Mohali are instead finding mysterious arrears of up to ₹10,000 in their bills.
Arrears are listed under "Arrears from Previous Unpaid Bills," even when all bills have been paid on time, affected consumers say.
Intrigued by the unexplained charges, consumers shopped around to the PSPCL offices for clarification, but got no reasonable answers.
Complaints about PSPCL's "user-friendly" mobile app also evoke no response, amplifying their turmoil.
Gurdev Singh, a 70-year-old resident of Sector 80, said: "I regularly pay my electricity bill and this time I was amazed to receive a bill with an unexplained arrears of ₹4,900, bringing the total to almost ₹21,000. I went to the PSPCL office to get it fixed, but no official entertained me. The payment went through and I still don't have a solution, which will result in late fees.
Another Sector 80 resident, Om Parkash, said the latest bill came as a shock as it reflected a backlog of ₹5,200, a total of ₹23,000. "On the one hand the government promises free power and on the other hand the PSPCL deceives people by slipping in mysterious charges and then giving them the ride," he said.
When contacted by PSPCL Sub Division Engineer (SDE), Dheeraj Kumar said, "In some invoices, an additional security deposit has been added which is based on monthly consumption. I ask consumers to report any discrepancies in the bills to the office.
Another senior PSPCL official assured that all complaints are handled by the appropriate staff and that any complaints regarding invoices can be referred to the relevant SDO office.
But Sushil Kumar, a resident of Area 69, who received two consecutive electricity bills with inflated arrears, asked: "Why hasn't the electricity department publicly announced a new charge or deposit? guarantee before deducting them from the invoices? Also, a security deposit amount is already paid at the time of connection and is reflected at the top of the bill each month. On the other hand, these new fees appear under the heading "unpaid arrears", so there is no transparency. Worse still, until the issue is resolved, the payment date will pass and another arrears late fee will be added.
There are nearly 3.5 lakh of electricity consumers in Mohali district, of which 3 lakh belong to the domestic category and remain in the industrial and commercial sectors.