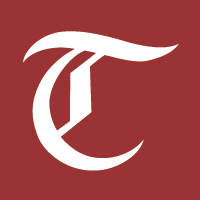 MIT COVID-19 positivity rate remains at 0.1%, masks still mandatory



MIT Medical Director Cecilia Stuopis '90 wrote to the MIT community on Wednesday with an update on COVID-19 cases on campus.
In the email, Stuopis described the infection rates, highlighted the continuation of mandatory masking policies, and pointed to a possible increase in cases during the Thanksgiving-Christmas travel season.
Stuopis wrote that the positivity infection rate has "remained around 0.1%, consistently lower than that of surrounding areas." She made special mention of "only 27 cases" among more than 4,500 undergraduates (a positivity rate of 0.06%).
Stuopis warned that although "the vast majority of positive cases we see come from off-campus interactions," MIT "remains subject to city, state and federal government policies" and "Cambridge has a mandatory masking order which will remain in place until the city experiences two consecutive weeks of moderate or low transmission of COVID-19. MIT will therefore pursue mandatory masking, Stuopis wrote.
She also provided some guidelines for COVID-19 precautions during the holiday season, encouraging students to avoid crowds where possible, consider double masking when traveling, and eating out as far as possible. possible.
Finally, Stuopis wrote that MIT Medical will not be providing booster vaccines to their students, faculty or staff, and MIT pointed out. recommendations to decide if and how to receive a reminder.