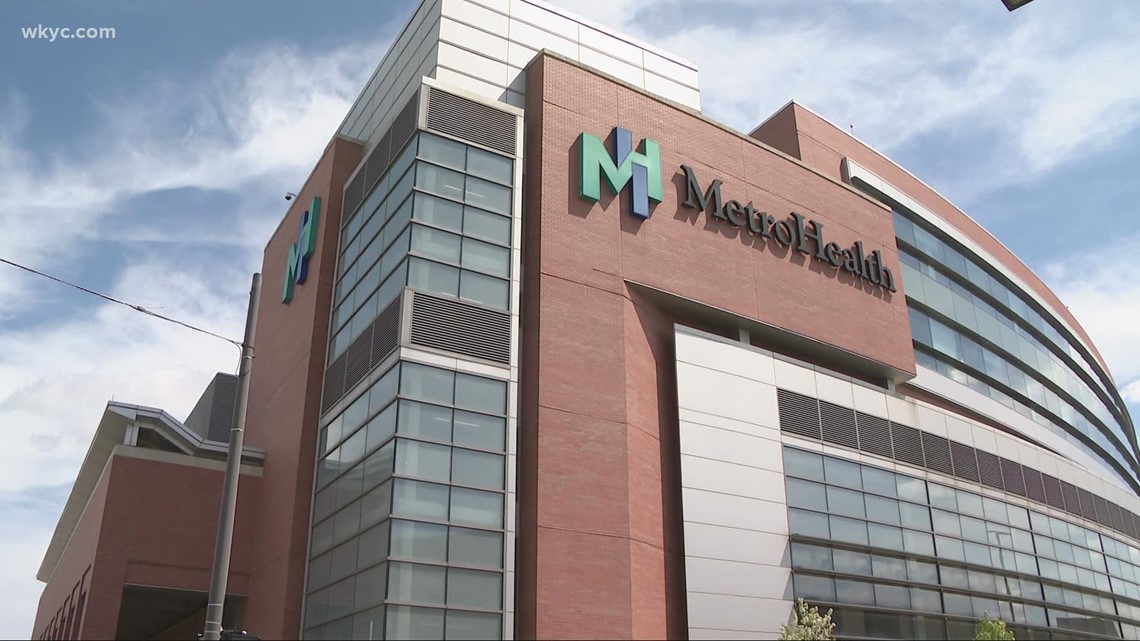 MetroHealth Reports Record Number of COVID-19 Hospitalizations
As of Wednesday, 136 patients were hospitalized with COVID-19, an increase of about 30% from previous highs.
CLEVELAND – As the COVID-19 pandemic continues to escalate, another healthcare system in northeast Ohio struggles to cope with the high number of patients.
The MetroHealth system says it is currently experiencing "a record number of hospitalizations for COVID-19 and positive tests" since the start of the pandemic in early 2020.
MetroHealth adds that it has seen a dramatic increase in COVID-19 across several parameters, including:
136 patients hospitalized with COVID-19 on Wednesday, an increase of about 30% from previous highs.
More than 275 people diagnosed with COVID-19 through the system on Tuesday.
A record test positivity rate, approaching 40%.
Nearly 50 patients receiving treatment for COVID from the Hospital in the Home program, a tenfold increase from the summer.
A significant increase in the number of high-risk people in Cuyahoga County Jail testing positive for COVID.
The hospital system continues to provide care for all patients, but leaders warn the tension will continue. They urge patients and staff to get vaccinated and boosted, to wear masks in public and at social distance.
"It's a tough time where we're all working harder than ever," said MetroHealth President and CEO Akram Boutros, MD, FACHE. "We all greatly appreciate what our colleagues do to take care of our community. "
Hospital officials attribute the increase to people meeting over the Thanksgiving holiday. They add that while the increases are troubling, the hospital is still able to provide care to anyone who needs it. The decision to delay elective elective surgeries has created more space for COVID patients, and the bonus program has helped staffing.
MetroHealth vice president of hospital operations Nicholas Sukalac noted that the increase in the test positive rate shows that the virus is spreading in the community and being transmitted like never before.
"I think it's worth noting that the vast majority of people hospitalized with COVID are not vaccinated," Sukalac said. "We have a highly vaccinated workforce, but it's a good reminder to get vaccinated and boost as part of what we can all do to protect each other and our patients. "
On Tuesday, the Cleveland Clinic announced on Twitter that it was approaching hospital bed capacity. According to the hospital, the number of hospitalized COVID-19 patients is among the highest since the start of the pandemic. The clinic says the vast majority are not vaccinated.
University hospitals report that they are also seeing operations affected due to the increase in the number of COVID-19 patients.
Lydia Esparra of 3News contributed to this report