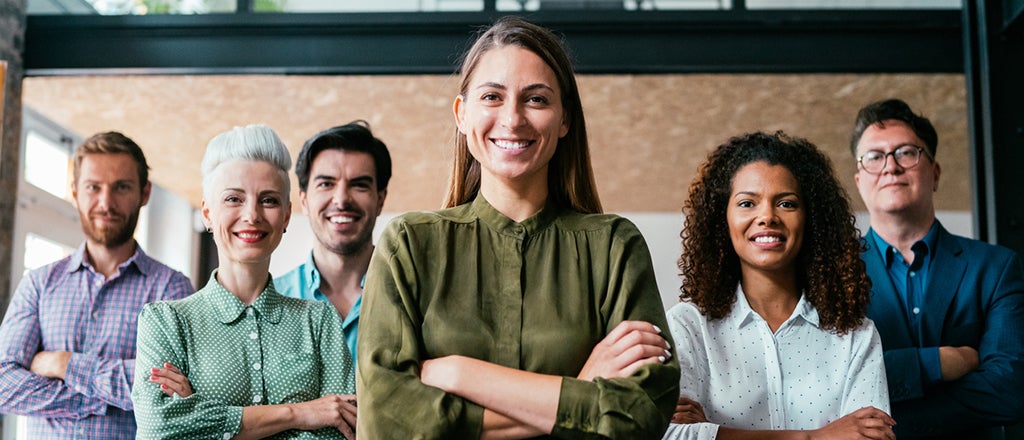 Learn to be a better leader
Philadelphia Eagles owner Jeffrey Lurie needed a plan. He really wanted to win a Super Bowl – something the team had never done before – and he needed to figure out how to turn the whole organization from good to great.
"It's been a long game, so to speak," said Michael Useem, a professor of management at Wharton, who spent time with Lurie while researching his latest book on management. "He realized he needed the right coach. He had to get the people from the home office together, his entourage, to ride in the same direction with him. And it took a while, too, but it eventually appeared on his radar screen that he really had to take risks with gamers and games to ultimately triumph.
The strategy paid off when coach Doug Pederson led the Eagles to a 41-33 Super Bowl victory over the New England Patriots in 2018.
Lurie is profiled in The Edge: How 10 CEOs Learned to Lead and the Lessons for Us All – a book that takes an inside look at how leaders deal with adversity. From industry disruption and changing technology to the global pandemic and shifting cultural norms, leaders face countless challenges. But Useem thinks there is only one sure way to rise above them.
"There is no medicine to make you a leader, no pill you can take, no simple fix for it. It's often a lifelong process, "he said in an interview with Wharton Business Daily on SiriusXM. (Listen to the podcast above.) "Learn how to be the full manager, the top executive who has the full skill set repertoire. "
"There is no medicine to make you a leader, no pill you can take, no simple fix for it." –Michael Useem
These skills include long-term vision, strategizing, sound decision-making, persuasive communication, and an understanding of how everything around you changes, whether it's the broader political climate or smaller changes in the makeup of your workforce.
Tricia Griffith, CEO of insurance giant Progressive, also featured in the book, is an example of a leader who has learned to read tea leaves and adapt accordingly, Useem said. She realized that employees wanted greater motivation and connection to their work and how it benefits customers, so she started spending more time with them to understand their needs.
"Avoiding the old model of the great CEO who transmits strategy to people to execute, she has learned to be more bottom-up," Useem said. "She is no longer a general manager on a pedestal but works directly with the employees."
The book also features Mark Turner, the longtime director of WSFS bank who resigned in 2019 to serve on the board of the Delaware-based company.
During his tenure, Turner took a "learning tour" to Apple, Walmart and other big companies to understand how fintech was revolutionizing the industry. Its goal, Useem said, was to gather information and use it to prepare the bank for the changes to come.
"He really understood that fintech was going to transform his industry, and he had better do it before someone else did," Useem said. "This is an example of someone trying to get ahead before the curve stumbles us, to master the leadership they will need to exercise… in the years to come. "
"The way we lead in 2021 will not be the way we should lead in 2026." –Michael Useem
Take a broader perspective
Useem, author of numerous books including Lead: How to Lead Your Boss So You Both Win, said he was motivated to write The edge partly because of his work as a teacher. He wants to make sure that the leadership skills he teaches students and professionals at Wharton are relevant and timeless. This is especially important as the world emerges from the pandemic.
"The way we lead in 2021 will not be the way we should lead in 2026," he said. "Now is a great time to master what you will need in five years. The world is going to be different, your business is going to be different. Go ahead now and don't wait until then to suddenly realize that you need a new set of leadership principles to guide you forward.
His decades of research have also taught him that it is useful for leaders to look beyond their own time and space to acquire knowledge. It's not just other CEOs who can provide management lessons; maybe there are ideas to be gleaned from a historical figure or someone from another industry or another country. This is why Useem included President George Washington among the 10 profiles in his book.
"There is nothing that cannot be mastered," he said. "And I think that by looking far away, we can often convince ourselves that if they can do it, I can do it too."