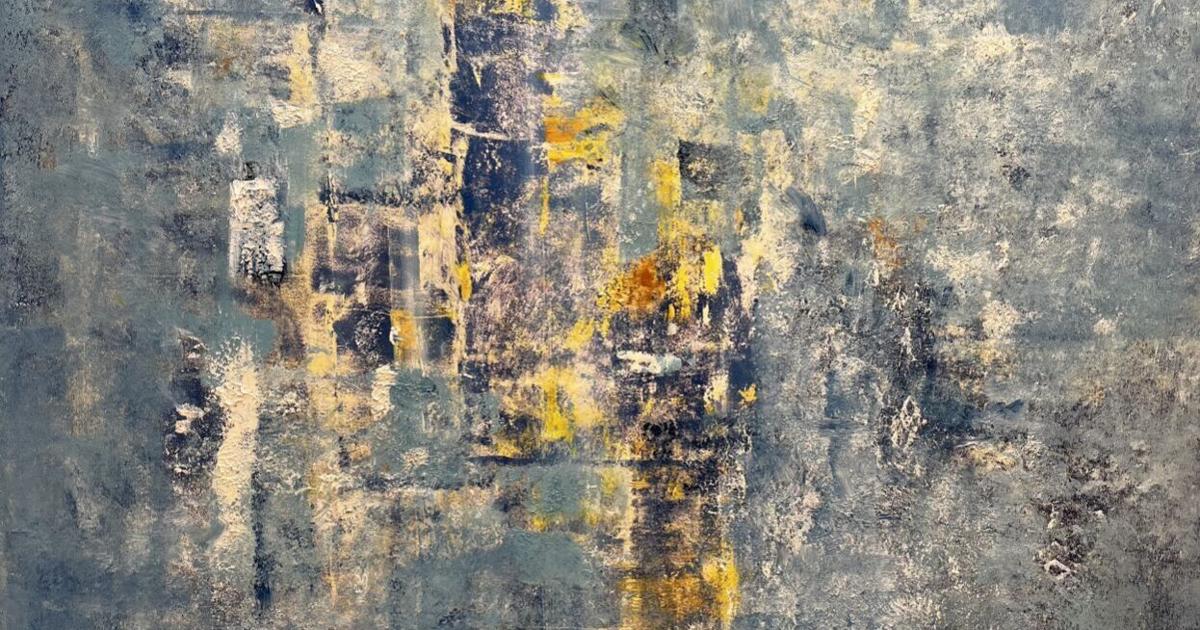 Kings Art Exhibition Features 'Restless Energy' | Lifestyles
The Kings Art Center has a busy weekend ahead. On Friday evening, the center held an opening reception for the exhibit "Restless Energy," a collection of abstract paintings by Chad Clough.
Clough is a popular artist from Los Angeles. If you look closely, you might see some of the work from this exhibit used in your favorite streaming drama.
Reflecting on the collection, Clough said, "With this series, I try to connect emotional stories in each piece; those that release the "restless energy" within each of us. »
The majority of the paintings in this exhibit were created during the turmoil of California's pandemic shutdowns and COVID-19 precautionary mandates. Clough delivered approximately 135 selected works of art to the art center on March 2.
From this initial delivery, Bruce Kane, Executive Director and Curator of the Kings Art Center, selected 75 pieces to assemble a cohesive exhibition. About 49 paintings made it into the final collection to be presented to the public in a carefully curated display.
"The bright colors and reckless composition capture the pent-up energy many of us have felt over the past two years," notes curator Kane. "Meanwhile, soft blues and random yet repeating patterns exemplify the peace we've all longed for."
Kane selected pieces to show both sides of this coin while providing visitors to the exhibition with a seamless gallery experience.
"Restless Energy" will be open to the public in the Center's Marcellus Gallery until April 16 during regular Art Center Gallery hours. The Art Center thanks exhibit sponsor Renewable Solar for making this exhibit possible.
On Sunday afternoons at 1 p.m., the Art Center will celebrate the creativity and artistry of K-12and elementary school students from across Kings County. This is the art competition's first return since the COVID-19 shutdown halted the 2020 competition and exhibition.
Kane gushed: "This is truly one of my favorite events at the Kings Art Center. By partnering with the Kings County Office of Education and outstanding art teachers from area school districts, we are able to celebrate children who might not otherwise be publicly recognized.
The Art Center offers cash prizes to celebrate excellence in paintings, drawings, two-dimensional multimedia compositions and three-dimensional art. Prizes are awarded in ranked groups, allowing each submission to be evaluated based on students with similar experience and exposure to art.
All submitted student work will be on display in the Art Center's Banister Studio until April 8.
It is the mission of Kings Art Center to enrich the lives of residents and guests of Kings County through the experience of fine art. The Center d'Art is open to the public from Wednesday to Friday from 12 p.m. to 5 p.m. and Saturdays and Sundays from 12 p.m. to 3 p.m.
In addition to art exhibits, the art center offers art classes to students and art enthusiasts of all ages and experience levels and promotes the vitality of the local art community in Kings County.