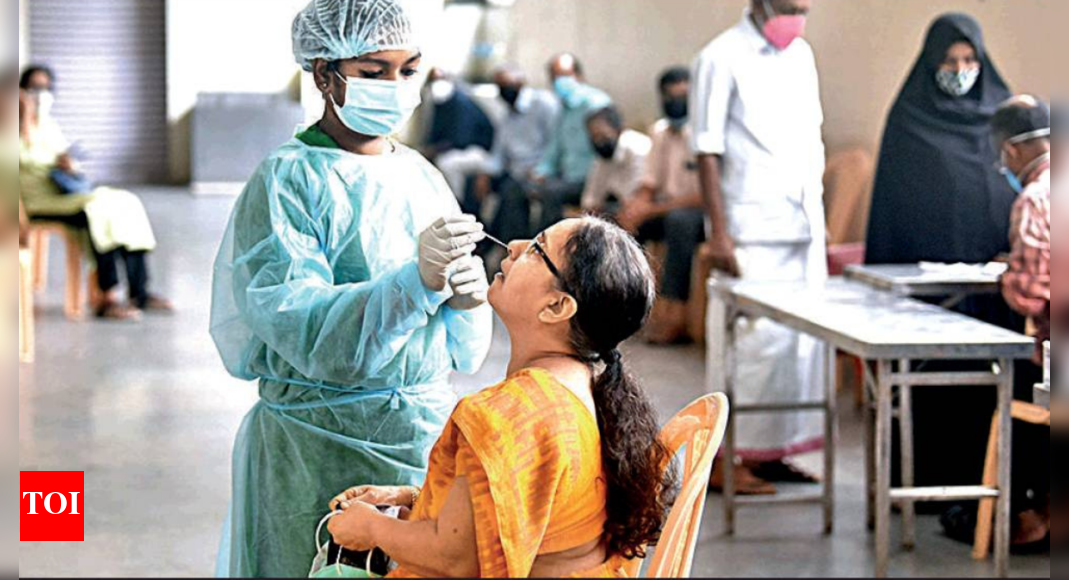 Kerala: Test Positivity Rate Rises To 12.3%, Active Cases Cross 1.40 lakh | News Thiruvananthapuram
THIRUVANANTHAPURAM: The number of new cases of Covid-19 and the test positivity rate (TPR) continue to be higher in the state. The state reported 17,466 new cases on Sunday with a TPR of 12.3% when 1,4008 samples were tested.
Meanwhile, 66 recent deaths have been confirmed to be caused by Covid, bringing the related toll in the state to 15,970. At the same time, 15,247 patients have recovered from the disease.
Among the new cases, 16,662 people were infected by local spread. The contact source of the infection was not traceable for 662. There are 64 medical professionals among those infected and 78 people who tested positive arrived from out of state.
Malappuram reported the highest number of cases – 2,684, followed by Kozhikode (2,379), Thrissur (2,190), Ernakulam (1,687), Palakkad (1,552), Kollam (1,263), Thiruvananthapuram (1,222) , Alappuzha (914), Kannur (884), Kottayam (833), Kasaragod (644), Pathanamthitta (478), Wayanad (383) and Idukki (353).
So far, 31 14,716 people have recovered from coronavirus infection in the state while 1,40,276 patients are still in treatment. A total of 2,62,480,280 samples have been sent for testing so far.
A total of 4,35,768 people are currently under observation statewide, of which 4,09,540 are at home or in institutional quarantine centers and 26,228 are isolated in hospitals.
There are 73 local organizations with a TPR below 5%, 335 local organizations with a TPR between 5% and 10%, 355 local organizations with a TPR between 10% and 15% and 271 local organizations with a TPR above 15% in the state.