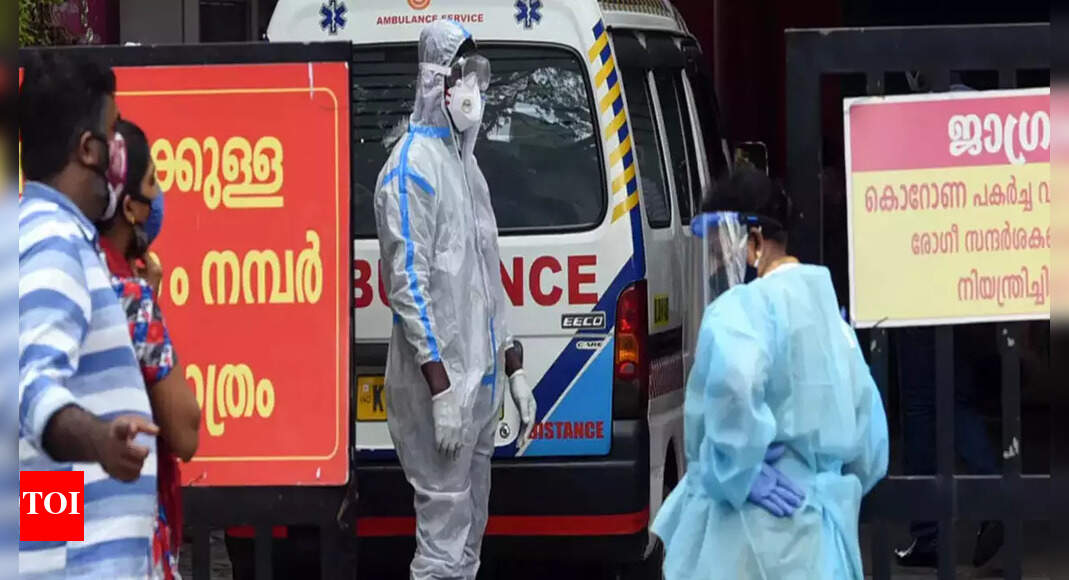 Kerala records 5,427 new Covid cases; test positivity rate at 11.03% | Thiruvananthapuram News
THIRUVANANTHAPURAM: The state has reported 5,427 cases from 49,183 samples tested in the past 24 hours. The test positivity rate (TPR) is 11.03%.
With 48 more deaths over the past few days recorded as Covid deaths and 44 deaths added as a result of calls received, the death toll has risen to 64,145.
The total number of active cases is 66,018, of which 6% of people are admitted either to hospitals or other treatment centers. At the same time, 14,334 patients recovered from the disease.
Of the new cases, 5,023 were infected through local contacts and the source of infection for 338 is unknown. Of those who came from out of state, 29 tested positive and 37 health workers also tested positive.
Thiruvananthapuram reported the highest number of cases – 841, followed by Ernakulam (767), Kollam (537), Kottayam (456), Kozhikode (428), Thrissur (386), Alappuzha (321) and Idukki (305).
The distribution by district of patients who tested negative is as follows – Kollam (2,321), Ernakulam (1,659), Thiruvananthapuram (1,311), Kottayam (1,287), Thrissur (1,169), Idukki (1,090), Malappuram ( 1,039), Alappuzha (1,003) and Kozhikode (966).
There are 1,70,962 people currently under observation in various districts, of which 1,67,141 are in home/institutional quarantine centers and 3,821 are in isolation in hospitals.