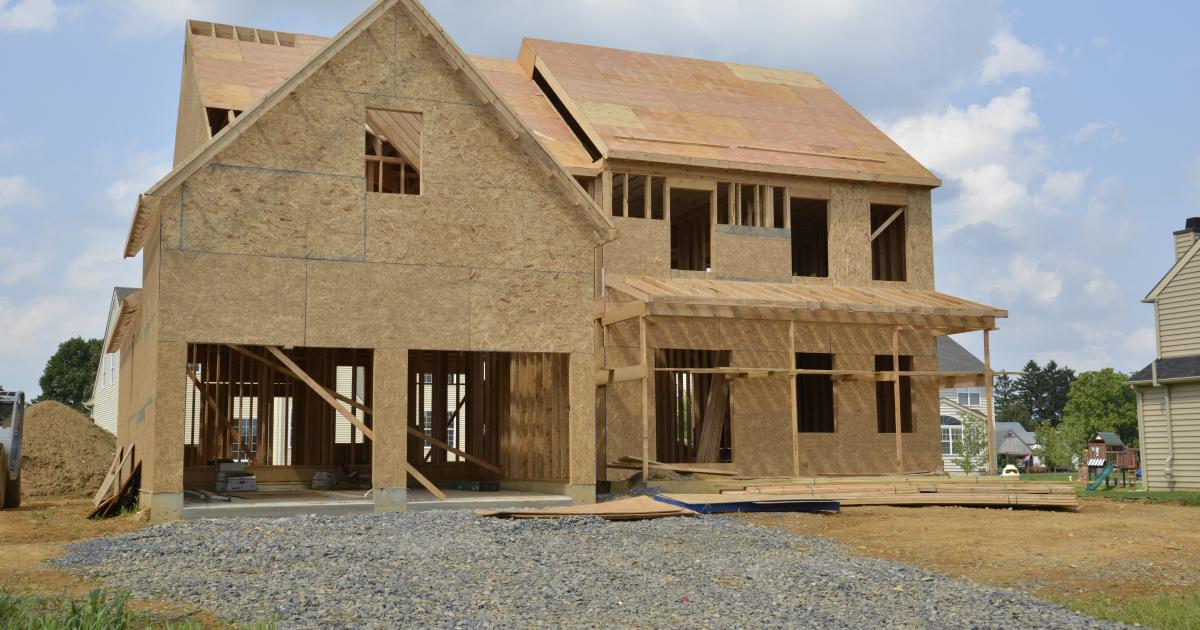 How Home Builder Loans Help Finance Your Dream Home
Definition of a home loan
As the name suggests, home construction loans or construction loans help people build their dream home. They can also help with home improvement projects.
These loans differ from traditional mortgages in their terms and approval process. A home construction loan is generally of a shorter term than a conventional mortgage loan used to purchase resale property.
Interest rates also tend to be higher. There is a lot to know about construction loans. We'll take an in-depth look at what makes home construction loans different from typical mortgages and how they can help you achieve your goals.
How Construction Loans Work
New construction loans can be categorized in two main ways, namely loan qualification and loan disbursement. Let's look at some of the essential details before taking out a construction loan.
It is essential to note that in order to obtain this type of financing, you will have to go through a mortgage approval process similar to what you would have with a resale property.
Lenders will want to know that you have a good credit rating, verify your employment, and verify that you have sufficient income to fund the loan.
The property will also need to have a real estate appraisal carried out by a professional appraisal company to ensure its fair value.
Warranties, architectural plans and builder requirements
When you take out a new construction loan to build a house, you are not required to have collateral like with a traditional mortgage. This makes loans less stressful.
However, borrowers must meet certain requirements before loans are approved and disbursed. Typically, architectural plans must be inspected along with the builder in question and a borrower's finances.
Loan disbursement is different from a traditional mortgage
A home construction loan is also disbursed differently. Instead of the traditional loan disbursement, which involves transferring a lump sum at closing to a borrower, lenders will disburse money in installments (called drawdowns).
Each installment coincides with a vital construction phase. For example, when pouring the foundation, a designated bank inspector will ensure that the work is completed.
Once the framing is done, they will do the same. A banking representative will review each of the major phases of construction before funds can be released to the builder or owner.
The amount paid is also based on the completed work shown in the construction inspection report.
Types of loans for housing construction/construction
Here are 3 types of home construction loans to help you decide which is right for you.
I. Construction loans only
This type needs to be fully repaid once the house construction process is completed. You must qualify and pay closing costs after being approved for a construction loan only.
A construction only loan is perfect when you have a large cash reserve or want a permanent lender during the construction phase.
II. Renovation construction loans
As the name suggests, this type is taken for renovation purposes. Home renovations can be expensive. The cost is wrapped in a mortgage with a renovation construction loan instead of being financed after closing.
Renovation construction loans generally vary according to the value of the house once the renovation is complete. These loans should be taken by people who do not have enough cash for home improvements.
III. Construction to permanent loans
This type of construction loan turns into a permanent mortgage when the construction of the house is complete. They have a locked-in interest rate at closing and work great if the construction plan is known and borrowers want predictable interest rates.
Most buyers building their own home will be looking to obtain this type of financing.
Coverage of construction loans
Although home constructions differ in scope, construction loans generally cover the cost of land, permits, plans, labor and materials, additional costs (if expected costs are estimates ) and interest reserves if you do not want to pay interest during construction.
Get a construction loan
As with mortgages, you must meet certain requirements. More importantly, it would help if you had a credit score above a specific range. You must also have an appropriate debt ratio. A deposit may be required. However, this varies depending on the lender in question.
Ideally, your debt should not exceed 0.45 of your income. Most home lenders require a credit score of 680 or higher. Most lenders require a 20-30% down payment for a new construction loan. Requirements vary by lender.
Choose a home construction lender
It would be best to focus on mortgage lenders that offer construction loans. In addition, they must have favorable rates and conditions. It also helps determine if you can get a loan with your current credit score.
As the construction of a house can take a long time, the financing must be chosen carefully. Favor lenders who perfectly manage the expectations of borrowers and builders. Experience is key when choosing a construction lender, as these lenders will guide borrowers with minimal frustration.
Experienced lenders also understand the needs of borrowers and have developed streamlined processes. If you qualify for a loan from these lenders, you can rest assured that it will be affordable and have other favorable terms.
Final Thoughts
When you want to buy land and want to build the house at the same time, a construction loan will be your best option. I hope you now have a much better understanding of how construction loans work – good luck with your new construction project.
This article was submitted by an external contributor and may not represent the views and opinions of Benzinga.