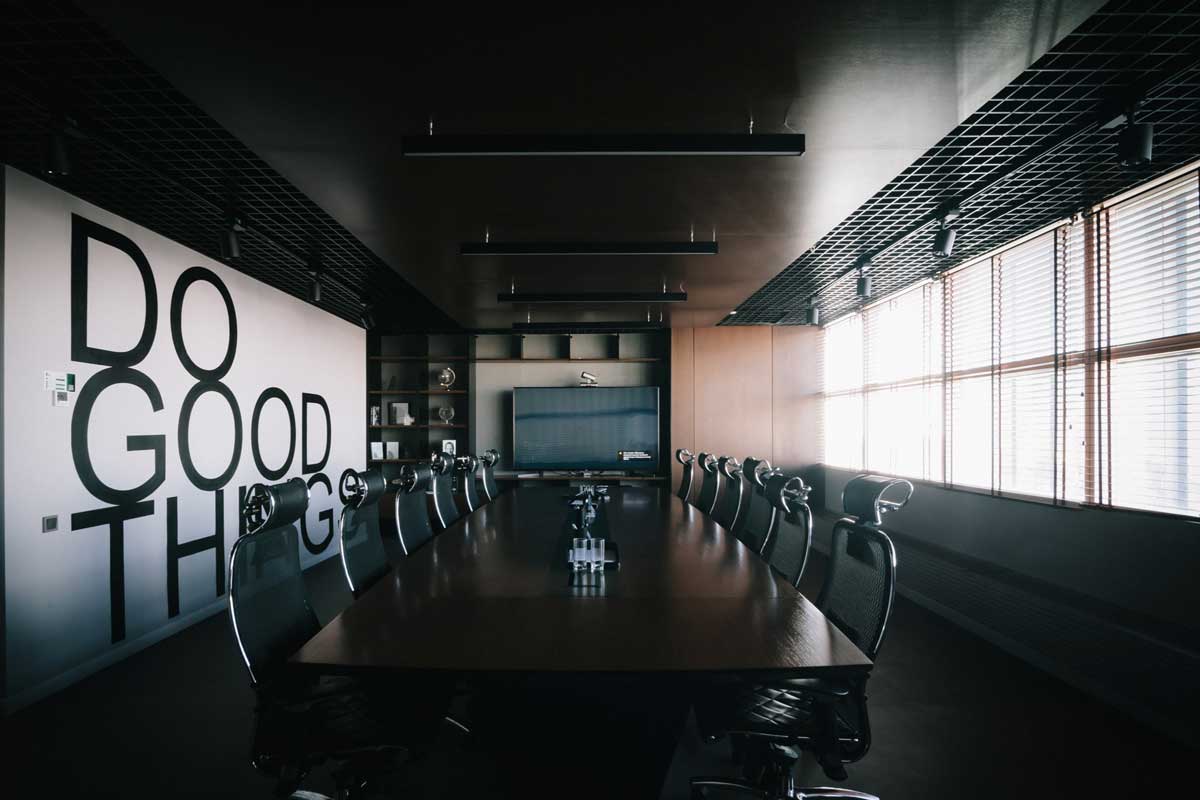 GCC Boards Should Focus on Diversity, Transparency and Independence
In the GCC, countries are under increasing pressure to align their corporate governance practices with what is considered best practice in other regions. A new report from board and leadership consultancy Heidrick & Struggles has found that change is set to accelerate over the next few years, driven by ambitious government privatization programs, the energy transition and increased foreign direct investment.
Boards govern companies, set benchmarks and goals for a company, and set the overall tone for an entire organization. Boards of directors must be consistent in carrying out their operations and must be prepared for anything that comes their way.
The report surveyed 113 directors and senior executives from Bahrain, Kuwait, Oman, Saudi Arabia and the United Arab Emirates about trends in corporate governance and board effectiveness. Arabian Business spoke with Markus Wiesner, Regional Managing Partner, Heidrick Consulting for Asia Pacific, Middle East and Emerging Markets, at Heidrick & Struggles and Jane Valls, Executive Director, GCC BDI about what advice should do to align with global standards, the importance of board independence and diversity, and why having the right people in place is critical.
How can GCC boards align with global standards?
Wiesner: In recent years, GCC boards have made significant progress toward alignment with global standards of board governance and effectiveness. Our recent survey of the GCC board of directors revealed that the areas where things have progressed the most are better knowledge of the roles and responsibilities of the board, an increased presence of independent directors and the separation of the roles of chairman. and CEO. There are also a number of external factors that positively impact board effectiveness in the region, including changes in listing rules and securities law, corporate law, regulatory trends international markets and investor interest.
The GCC is actually ahead of some regions in new labor practices. For example, the announcement by the government of the United Arab Emirates of a 4.5-day working week for government entities and public schools is a great example of government practices aimed at creating a modern solution for their workforce. 'work.
CCMD Boards must do more to facilitate even greater global diversity. For example, 6% of companies globally have a female CEO, and the GCC is trailing slightly at 5%. According to the 2021 Board Effectiveness Review, 43% of GCC boards still do not have female directors, and only 28% do. In Europe, by contrast, women took 48% of new board seats last year.
Overall, GCC boards have made significant progress and are in many ways already aligned with global standards, but in order to maximize effectiveness in the region, GCC companies must not only take global best practices at face value, but adapt them to the needs of the Region. The governance practices of other regions must be adapted to local needs so that they take root. With global best practices as a guide, GCC boards can determine how growing investor demands for greater transparency and independence can be met within their boards with cultural practices in mind. and local nuances.
AB: How to improve governance?
Valleys: Good governance is the foundation of a company's long-term sustainability and resilience. The fastest route to better governance is to ensure adherence to global best practices and keep policies and procedures up to date. However, in today's dynamic and rapidly changing environment, with multiple risks and uncertainties for businesses to manage, it is essential to focus on strategic direction and risk management, communication with parties stakeholders and strong ESG practices. More importantly, the role of the board in setting the tone at the top, providing dynamic and proactive leadership, is essential.
How does the board generally view how its company(ies) have weathered the pandemic?
Valleys: The majority of our respondents (61%) believed their board had the processes and skills in place to manage work during the pandemic. Twenty-two percent of the respondent pool bravely acknowledged that their boards had not handled the pandemic well, but learned from the process and put new procedures in place. The main challenge faced by respondent boards included recalibrating strategies to suit new markets and environments; ensure that virtual board meetings are just as effective as in-person meetings and respond to changing government policies and directives.
Most respondents indicated that they believe the executive leadership, staff engagement and organizational resilience of their organizations are the strengths that are helping their businesses through the pandemic. They also believe that succession planning, risk management, and employee health and safety are key areas of governance facing challenges given the impacts of the pandemic.
Why is it important to have an independent lead director on boards?
Wiesner: It is increasingly common to separate the roles of CEO and Chairman, a trend we see happening globally. By having a separate CEO and board, the board is able to act independently and impartially, and is generally considered more effective.
However, in the GCC, opposition to the separation of the CEO from the board was previously above global standards and has only begun to change in recent years. Since the last two polls, the opposition has dropped 15%, and now only 5% say they are not ready for this practice.
Director abilities seem to be a big issue. What are the main skills that administrators lack?
Wiesner: In this case, many of the skills that boards lack are also the most in-demand skills. Nearly half of our respondents (47%) said a diffuse board structure combined with a lack of protocols and processes negatively affects the manager and acts as a barrier. This goes hand in hand with 44% of respondents saying the lack of a formal board evaluation and renewal process is a barrier. The lack of structure in the boards could be a direct result of the lack of proper board evaluation and a system of continuity with internal reviews.
The pandemic as well as ongoing changes in the global economy have created a new perspective on the skills and experience a newly appointed director should possess. However, it can be difficult to find the right people because the talent pool remains limited. To attract the right candidates, councils can better position themselves by adopting more progressive practices.
What advice would you have for building an effective management team?
Wiesner: Thinking in terms of diversity is key to building an effective board team. This does not mean naming a symbolic director. Balanced gender representation is essential, but so is diversity of race, ethnicity, age and experience. We are seeing a better understanding of this need in most regions. However, it is concerning that only 4% of directors surveyed said they believed appointing female and international board members would improve their board composition.
Globally, there is a talent shortage, and the same is true for GCC boards. Having progressive governance practices makes the board a more exciting prospect for attracting talent. One of the biggest challenges many boards face is not allocating enough time to strategy. Eighteen percent of our respondents said boards aren't doing as much as they should, especially on critical topics like sustainability, talent and CEO succession.