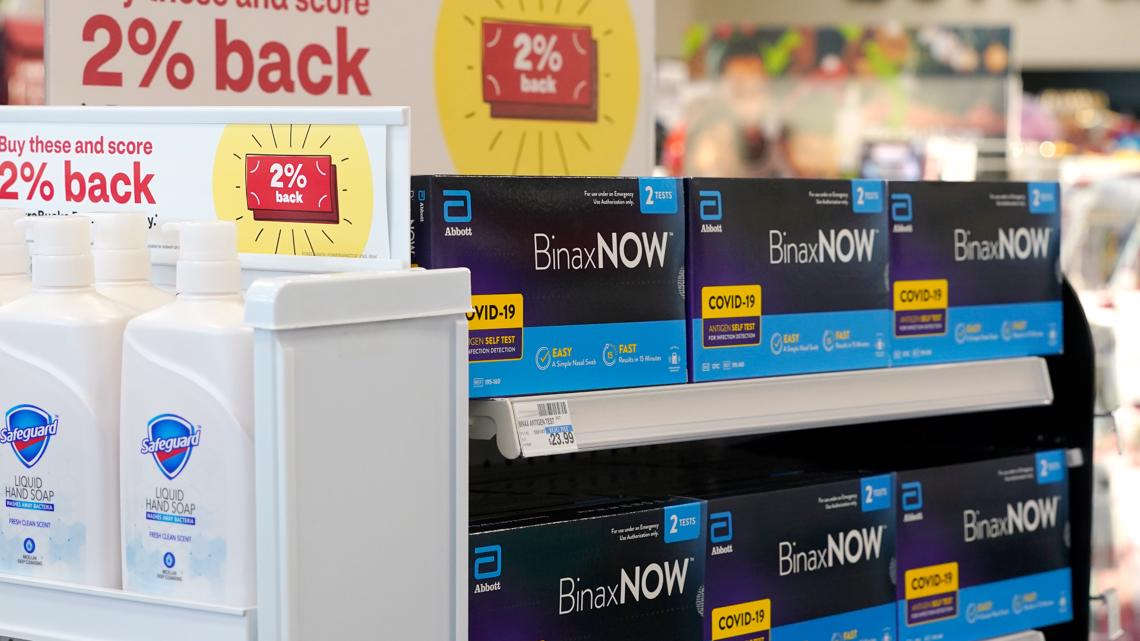 Expert: Covid-19 hospitalizations, more reliable intensive care occupancy
Public health workers suggest that more accurate insight into Covid trends could be gleaned from statistics such as hospitalizations, intensive care occupancy and death rates.
TAMPA, Fla. — Covid-19 positivity rates in Florida have been consistently hovering between 20 and 30 percent, but that's been going on for weeks now, even as other indicators have begun to level off or decline.
That's why some public health experts say we might start paying attention to other statistics as we weigh our risks and options.
"The positivity rates for some of the diseases aren't really useful anymore," said Dr. Jill Roberts of USF Public Health.
The positivity rate, says Roberts, once a reliable way to measure Covid, is now most likely unreliable.
"And, especially with Covid, with most people testing from home, we're not really capturing good data," she said.
When the virus started spreading, people were getting tested at state-run centers. Each test, positive or negative, was recorded and calculated. The large sample provided an accurate snapshot.
Now people are testing at home and people we spoke to said they had reported a negative result. Positive results, however, can lead to a doctor or hospital visit which is then recorded, skewing the numbers.
"I took them and didn't report it to anyone," Al Stewart said in Tampa. "I was just, I was negative, and that was it."
"Yes, I took my test for the sake of my family and it was negative. So, we threw it away and went on with my life," Matt Majot said.
"All of these tests are mostly negative," Roberts said. "But they're not counted in those numbers."
Public health workers suggest a more accurate snapshot of Covid trends could be gleaned from statistics such as hospitalizations, intensive care occupancy and trends in death rates.
"The good news," Roberts said, "is that these things are trending down right now. They haven't gone down a lot, but they're moving in the right direction.
When it comes to home testing kits, many people, especially those who got them for free a few months ago, might have dates showing that they have now expired.
Don't throw them away just yet, Roberts said.
RELATED: Back to school with variants of COVID-19 and outbreaks of monkeypox
Instead, check the FDA website which shows that several brands have been found to be effective beyond the expiration date. The FDA shows how long the shelf life has been extended – in some cases, several months.
"Does the control line look OK? Does it show up as it's supposed to? If it's very weak or missing, the test has gone bad. Discard it at the trash," Roberts said. "If your line of control seems to be developing fine, chances are the test is still working fine."
One thing that hasn't changed, Roberts said, is the advice to try to avoid Covid and not resign yourself to getting it and trying to fight it ever since. long covid remains a real concern and the long-term health effects of the virus are still unknown.
If you have a Covid home test kit and want to know if the FDA has extended the expiration date, Click here.
RELATED: CDC relaxes COVID-19 guidelines, drops quarantine requirement