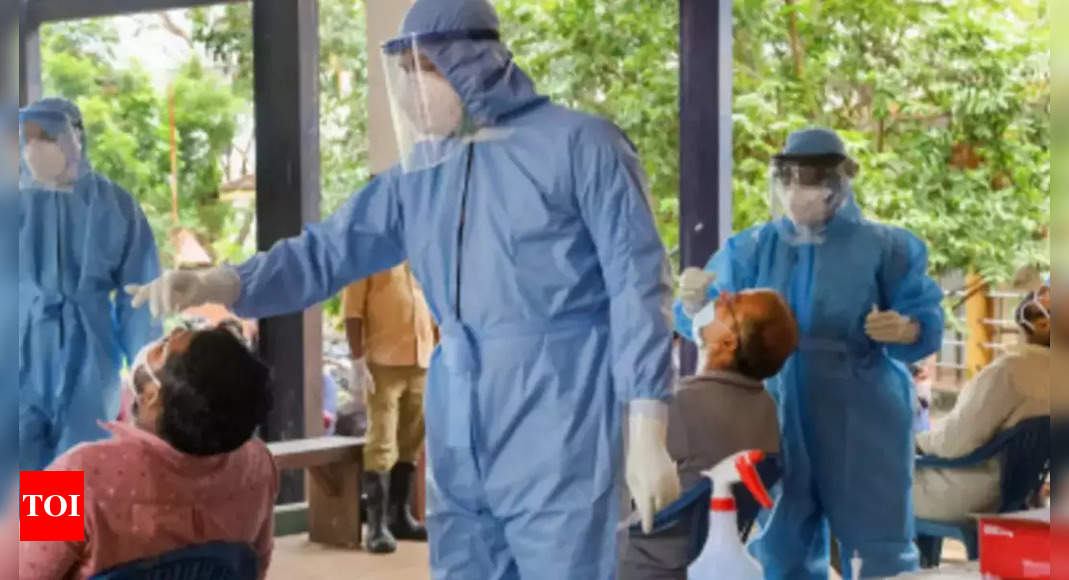 Delhi Records 51 New Covid-19 Cases, 0.1% Positivity Rate | Delhi News
NEW DELHI: Delhi recorded 51 new cases of Covid-19 on Tuesday at a positivity rate of 0.1%. No deaths from the infection have been recorded in the past 24 hours, officials said.
With the new cases, the number of infections has increased to 14,419,449, while more than 14.15 lakh patients have recovered so far.
The total number of deaths from the disease stands at 25,099, with one death reported on Monday.
The number of active cases stands at 376, of which 152 are in home isolation, officials said.
The rate of Covid-19
positivity
has seen a gradual increase over the past week and daily cases have also increased.
On Sunday, the city recorded 63 new cases of Covid-19 – the highest single-day tally since August 25.
"The next few weeks are going to be crucial. There is a possibility of an increase in cases due to the new variant which has already been detected in the city, "said a senior doctor at Lok Nayak Hospital.
A 33-year-old man who returned from Tanzania was recently confirmed positive for the Omicron variant of Covid-19 in Delhi. He is currently in isolation and under treatment at Lok Nayak Hospital.
Sources said the 33-year-old was fully vaccinated. Despite this, he contracted the infection. Fortunately, according to sources at the hospital, her symptoms are mild.
To date, Delhi has received more than two dozen passengers from at-risk countries who have tested symptomatic or confirmed positive for Covid-19 upon arrival at the airport. All are in isolation at Lok Nayak hospital. Dr Suresh Kumar, medical director of Lok Nayak Hospital, said samples from all patients have been sent for genome sequencing and results are pending.
"Most of the isolated passengers and their contacts are asymptomatic. There is no reason to panic, "said Dr Suresh Kumar, medical director of Lok Nayak Hospital.
The Omicron variant was first detected in South Africa last month. There are concerns that the Omicron variant – which is highly mutated may overtake the Delta variant as the predominant variant of SARS-CoV-2 in the coming days. The first reports suggest that the new variant is unlikely to cause serious illness in people who are fully vaccinated.