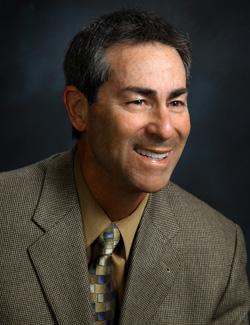 Camarillo Restless Limb Syndrome Best Lifestyle and Extended Medication Treatments
Thousand Oaks, United States – June 30, 2022 —
With this expansion, the Camarillo Sleep Medicine Center offers medical and lifestyle treatments to alleviate symptoms of primary and secondary RLS. Their website also includes a new guide to help patients better understand their symptoms.
For more information, visit https://sleepmd4u.com
RLS causes unpleasant sensations in the extremities, accompanied by a strong urge to move the limbs. For many patients it is also associated with insomnia and an unpleasant feeling of crawling. In addition to coping strategies and RLS medications, the Southern California Pulmonary and Sleep Disorders Medical Center has added a drug-free therapy option using Relaxis, an FDA-approved vibrating counter-stimulation pad.
According to the National Institutes of Health, up to 10% of Americans suffer from RLS. Although the cause of primary RLS is unknown, secondary RLS is usually associated with an underlying medical cause.
Dr. Ronald A. Popper and his team work closely with patients to identify and treat the underlying causes responsible for RLS. Medical treatments include vitamin replenishment courses, GABA receptor agonists, dopamine agonists, anti-epileptic drugs, painkillers, and sleeping pills. A patient's symptoms can also be alleviated by lifestyle changes, such as reducing caffeine or exercising regularly.
Since secondary RLS stems from underlying conditions, center staff offer a variety of treatments to alleviate these conditions. Since the treatment is unique for each patient, the center favors attentive and individualized care.
With the latest expansion of its services, the center strives to find the right solution for a patient's symptoms. In addition to treating RLS, the Southern California Pulmonary and Sleep Disorders Medical Center also specializes in treating sleep disorders such as sleep apnea and insomnia.
About the Center
Dr. Ronald Popper founded the Southern California Pulmonary and Sleep Disorders Medical Center in 1984 to provide more effective and individualized care for his patients. His center is the first non-hospital, non-academic sleep disorders center to be fully accredited by the American Academy of Sleep Medicine. Dr. Popper is an accomplished educator, dual board certified professional, speaker and researcher.
A satisfied patient said, "Dr. Popper is very thorough, efficient and caring. He explained what all his findings meant and answered all my questions to my satisfaction.
Interested parties can find more information at https://sleepmd4u.com
Contact information:
Name: Ronald A. Popper, MD, FCCP, FAASM, DABSM
Email: Send Email
Organization: Southern California Sleep and Lung Disorders Medical Center
Address: 317 S. Moorpark Road, Thousand Oaks, CA 91361, USA
Phone: +1-805-557-9930
Website: https://sleepmd4u.com
Build ID: 89076018
If you detect any problems, problems or errors in the content of this press release, please contact [email protected] to let us know. We will respond and rectify the situation within the next 8 hours.
COMTEX_409464671/2773/2022-06-30T02:05:29