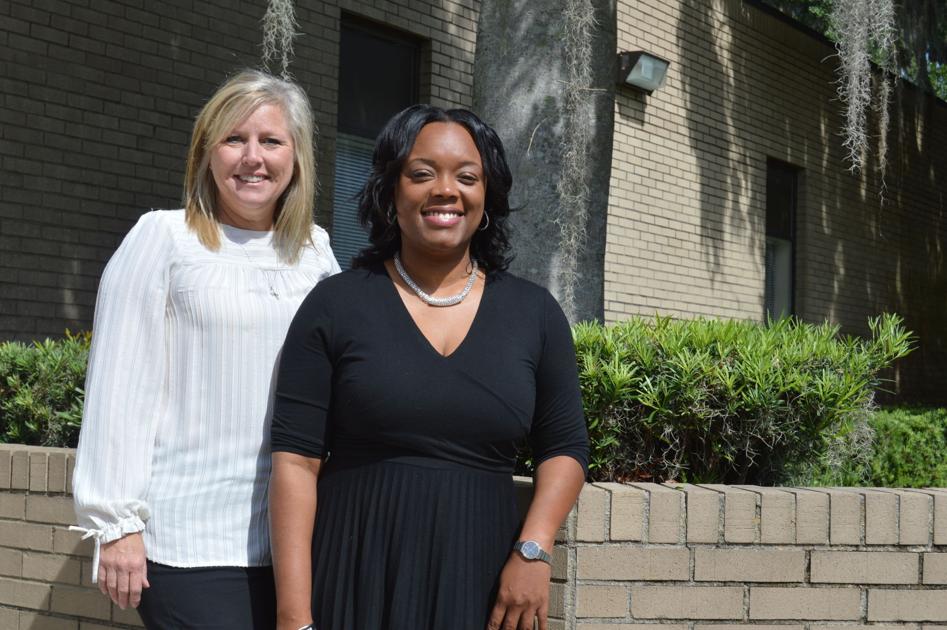 Assistant Superintendents Join School District Leadership Team | Local News
Two educators dedicated to student learning and success have joined the public school district leadership team.
Dr Tracolya Green and Tere Miller moved into the Glynn County Schools Administration Building offices this summer and took on new roles as assistant district superintendents.
Green and Miller oversee district teaching and learning, professional learning and student services, as well as assessments, positive behavior supports, mental health, counseling and more.
Green, assistant superintendent for grades 6 to 12, joined the district administration team in May. She moved from Tampa, where she was in charge of 51 high school sites.
"I'm from Camden County, born and raised," she said. "Glynn County is basically my home. My father lives here, his family is here. I wanted to go home.
Miller, assistant superintendent for pre-K through 5 grades, is a native of Glynn County and a product of the local public schools. She taught for two years in DeKalb County early in her education career before returning to the Golden Isles.
"Most of my career has been spent here in Glynn County, and I've been an elementary school teacher, elementary vice principal, elementary school teacher and principal for nine years. she said.
Green and Miller are both motivated by their deep belief in the importance of helping children reach their potential through education.
"What still motivates me on a daily basis is just trying to instill in others that every child can learn and that – no matter what a child looks like, where he lives, where he comes from, what difficulties he has. can meet with regards to learning – every child has room for growth, "Miller said.
Green said his experience contributed to his desire to inspire others to maximize every opportunity.
"Although you have a lot of downsides, take advantage of your benefits," she said. "You really hold the key to what you can accomplish. I wanted to inspire those who come from backgrounds similar to mine to dream some really big dreams, and then jostle themselves as if your life depends on it to make those dreams come true.
Green aims to serve as a role model to overcome difficult circumstances and succeed. This goal, she said, is what motivates her in her daily work.
"I continually strive to do more because I just don't want people to be limited by their surroundings and the excuses we often create for not being able to accomplish," she said. declared.
This school year, as students, parents and educators strive to fill the learning gap and remedy the trauma created by the pandemic that has shaped the past year and a half, Green and Miller said their the objective will be to create an emergency around the return to some form of normalcy.
"Children have been put in a difficult situation, as have adults, and our priorities are first to take care of our people, to make sure they are well and to react to the trauma they have been through." Green said. "But then, too, we have to get back to our education, teaching and learning activities."
Many students have lost traditional teaching time due to the pandemic.
"We believe this is the best learning environment – in front of a quality educator, face to face," Green said. "We want to bring children back to this environment, but also improve this environment so that we can fill in some of the gaps and accelerate learning."
All district staff plan to start the year with no apologies, Miller said.
"We strongly believe that our school system is a top notch school system and that it should be one of the best in the state," Green said. "Our goal as Assistant Superintendents, along with (Superintendent Scott Spence) is to make it one of the best school districts in the state, and even go above and beyond to make it a nationally recognized school district. . "
The community can play a supporting role as the school district begins the year with these priorities in mind.
"With our CARES Act money, we have hired a Family and Community Outreach Coordinator, and that person will reach out and be a bridge between our community and our school system," Miller said.
Green added that local organizations and community members are important partners, especially for the global services the district aims to provide.
"We always want to aim to improve teaching, so we always need business partners for mentoring, to provide students with experiences that prepare them for careers, prepare them for college. We just need people – we need everyone on the bridge to help us improve the neighborhood. "
The district, supported by the leadership of Green and Miller, has a common vision for K-12 students.
"We're excited about the job we're going to do because we have a great leadership team, not just us, but all of the board members truly share a vision of excellence," said Green.