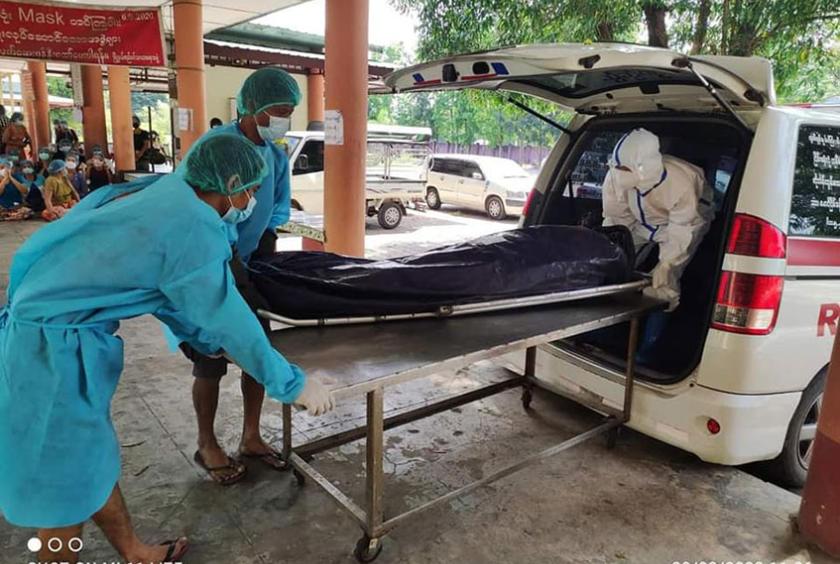 58 dead from Covid-19, positivity rate around 10% in February
More than 50 people have died from Covid-19 and the positivity rate was around 10% in Myanmar in February this year, according to the health ministry.
There were a total of 58 Covid-19 deaths in February—one on the 14th, three on the 15th, four on the 16th, one on the 17th, three on the 18th, five on the 19th, four on the 20th, seven on the 21st, six on the 22nd, five on the 23rd, four on the 24th, three on the 25th, four on the on the 26th, five on the 27th and three on the 28th.
There were no deaths in the previous 21 days, from January 24 to February 13.
Regarding the Covid-19 positivity rate in February in the country, it was 2.15% on the 1st, 0.53% on the 2nd and 1.45% on the 3rd. Then, it increased gradually with 5, 38% on the 10th, 6.39% on the 11th, 7.23% on the 12th, 8.02% on the 15th, 10.03% on the 19th, 10.77% on the 22nd, 12.49% on the 25th, 10.13 % on the 26th and 8.32% on the 28th.
For most of January, the positivity rate was just over 1% per day. But it was increased to 2.20% on January 28 and 3.35% on January 31. There were 42 deaths from January 1 to 23.
Also in December 2021, the positivity rate decreased significantly with less than 2% daily. But there were 162 dead.
There were 960 deaths in October and 2,346 deaths in September, according to Health Ministry figures.